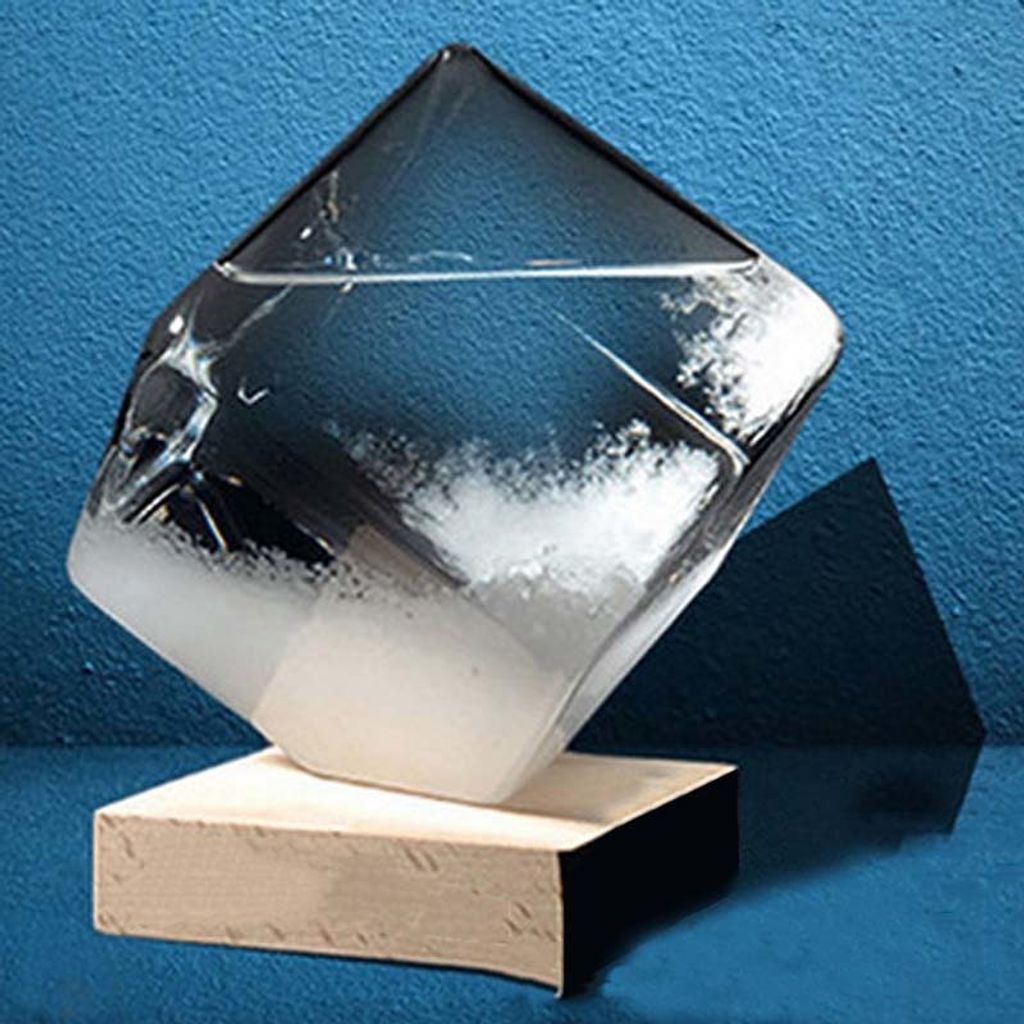 Storm Glass Weather Forecast Water Cube
Unique Office Gift!
Category: Most Popular
Sub Category: Gifts for Him | Gifts for Her | Gifts for kids |
A storm glass is a type of weather forecasting device, composed of a sealed glass container, filled with liquid, that allows the user to forecast the weather by observing the appearance of the liquid in the glass.
The liquid within the glass is a mixture of several ingredients, most commonly distilled water, ethanol, potassium nitrate, ammonium chloride, and camphor. This specific mixture was developed by admiral Robert Fitzroy and used on his voyage with Charles Darwin on HMS Beagle.
Admiral Fitzroy(1805-1865), as a commander of HMS Beagle, participated in the Darwin expedition from 1834-1836. In addition to his naval career, Fitzroy did pioneer work in the field of meteorology. The Beagle's instrumentation for the Darwin Expedition included several chronometers as well as barometers, which Fitzroy used for weather forecasting. The Darwin Expedition also was the first voyage under sailing orders that the beaufort wind scale be used for wind observations.
During the historic voyage, Fitzroy carefully documented how the storm glass would predict the weather:
If the liquid in the glass is clear, the weather will be bright and clear.
if the liquid is cloudy, the weather will be cloudy as well, perhaps with precipitation.
If there are small dots in the liquid, humid or foggy weather can be expected.
A cloudy glass with small stars indicates thunderstorm.
If the liquid contains small stars on sunny winter days, then snow is coming.
If there are large flakes throughout the liquid, it'll be overcast in temperature seasons or snowy in the winter.
If there are crystals at the bottom, this indicates frost.
If there are threads near the top, it'll be windy.
Specification:
1. Clarification, good weather;
2. There is fog, sometimes with precipitation, then the weather will be cloudy;
3. Suspension of precipitation, which indicates the time of rain or glaze;
4. Coexistence of sedimentation and suspension of turbid liquid indicates that the storm will arrive;
5. On a sunny winter day, there is a liquid suspension, which means it will snow;
6. In hot weather or winter, there is a lot of precipitation in the liquid, indicating that it will be turbid;
7. There is a crystal at the bottom of the glass that indicates it will freeze.
8. Dimensions: 11*11*13 cm
Note: Storm glasses are not 100% accurate in weather forecasting.
Package:
1 x Storm Glass Weather Forecast Water Cube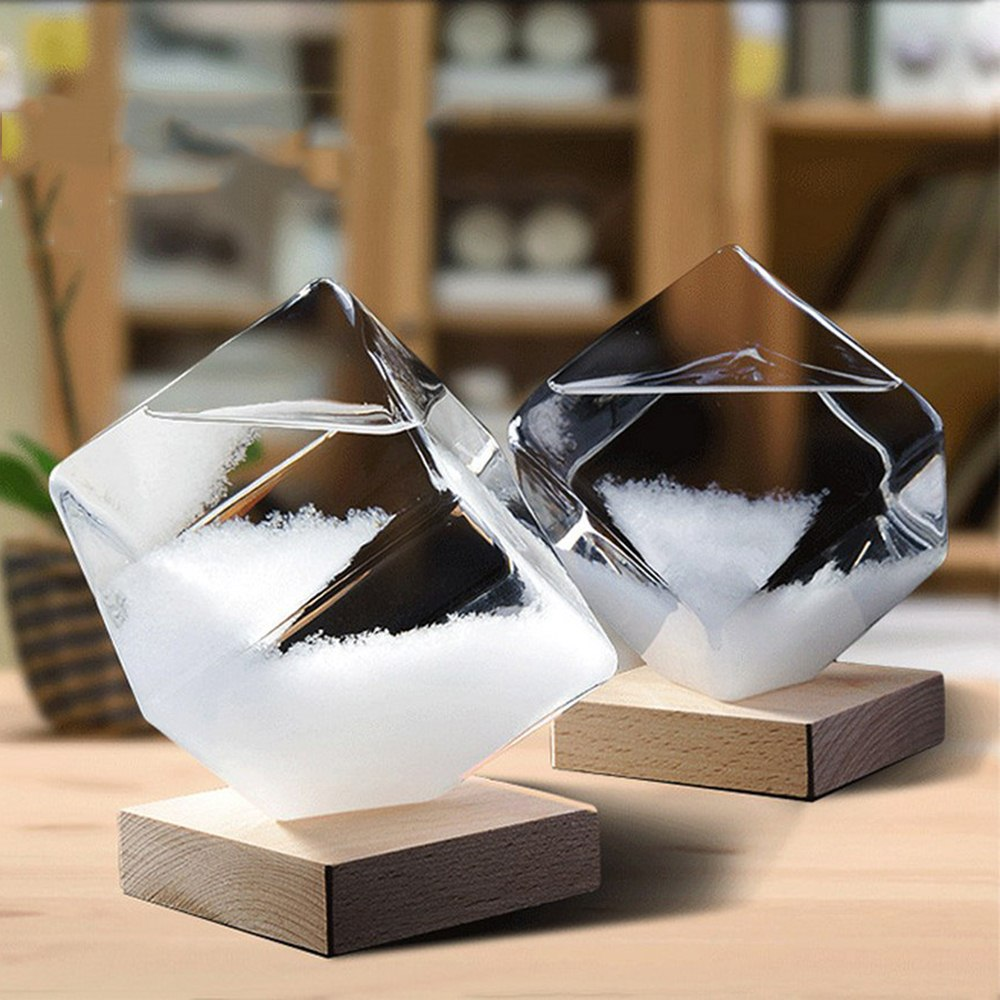 WHITE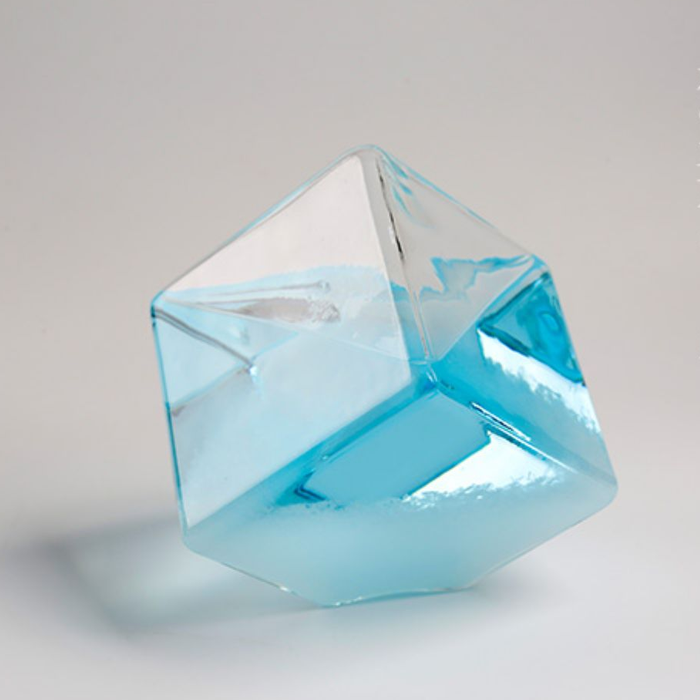 BLUE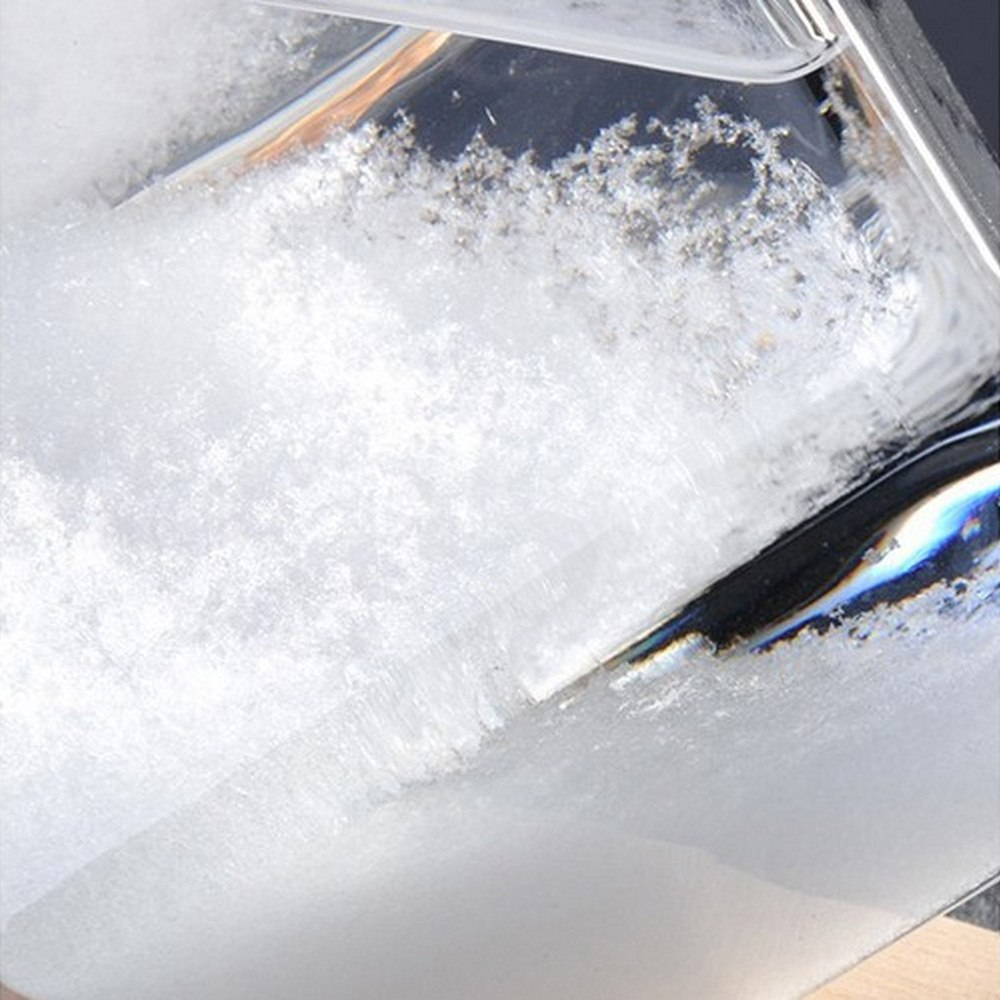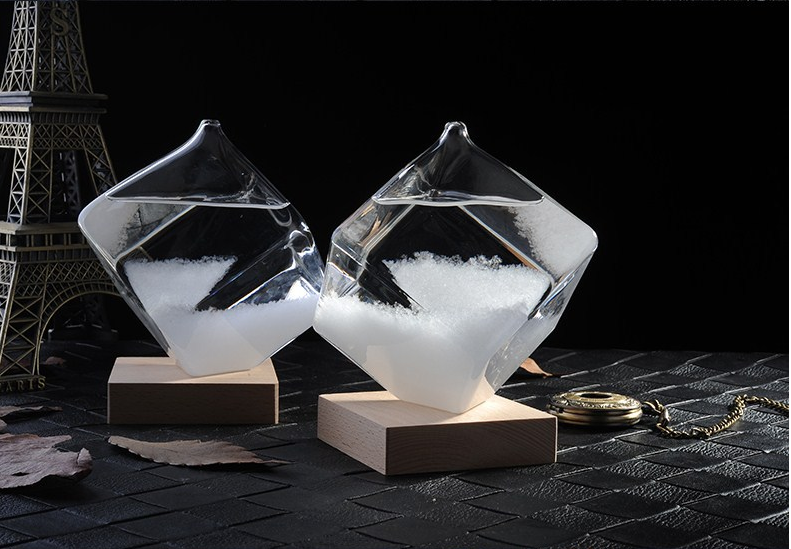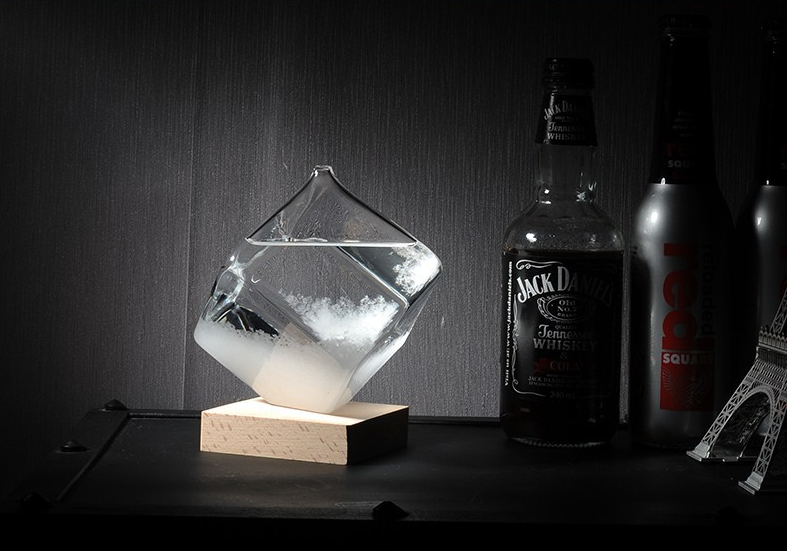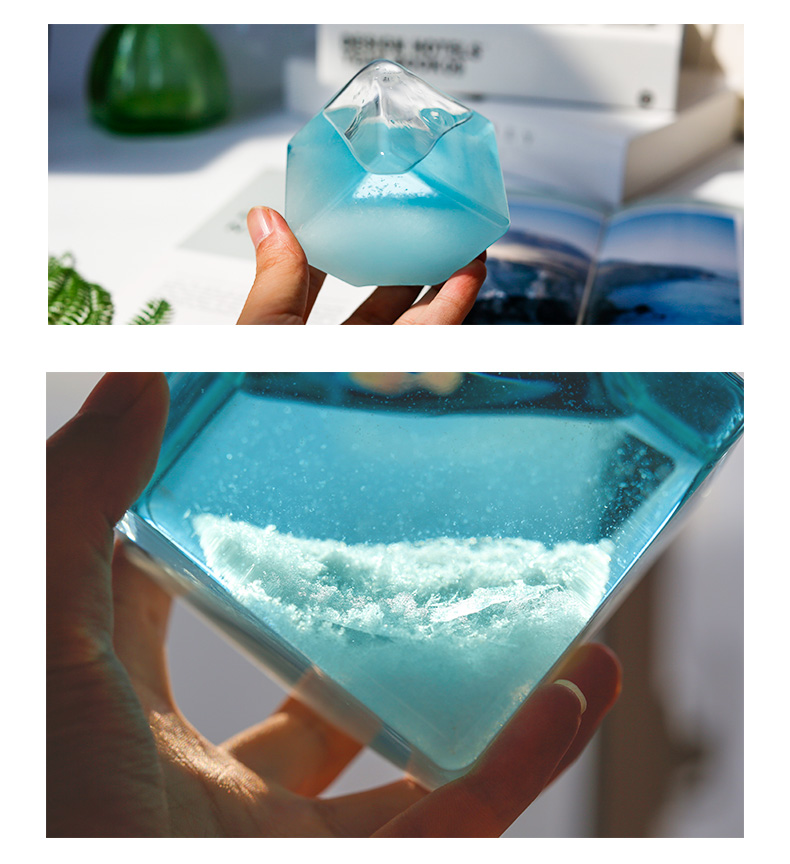 ---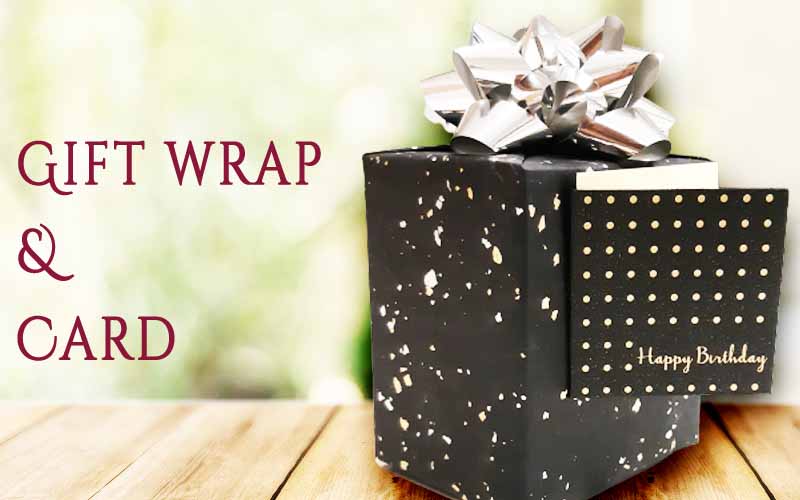 - Contact Us -