European Retro Notebook Gift Set
From The European Industrial Revolution Era!
The pen is mightier than the sword, isn't it? This Steampunk Euro Notebook Set is something that abides by this adage through and through. This box is a complete set of well designed notebook cover and feather fountain pen with ink bottle and pen points, making you feel special. A very Elegant Gift choice for your Boss, Friends and Family.
A European Industrial era Notebook set
Contains Book, Feather fountain Pen, Ink and Pen Points
Adds a royal feel to your workspace
Holds the most powerful weapon in your ancillary- your Pen & Notebook
Ideal gift for students, teachers, bosses, and your office friends
Notebook Dimensions: 128*165 mm
Box Weight: 320 gms
Embellishes your desk
Package Includes:
1 x Steampunk Euro Notebook Set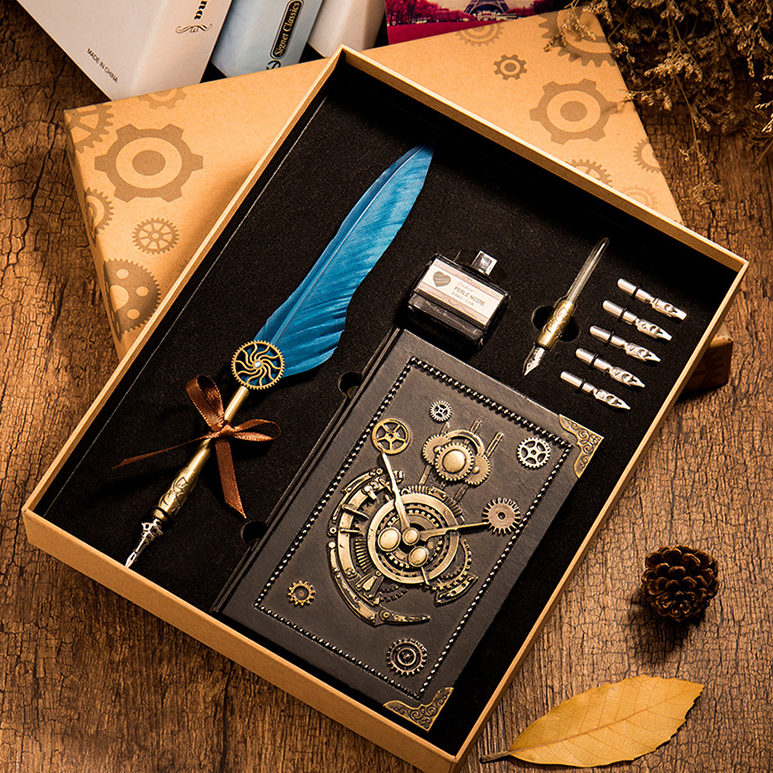 Design A (Blue)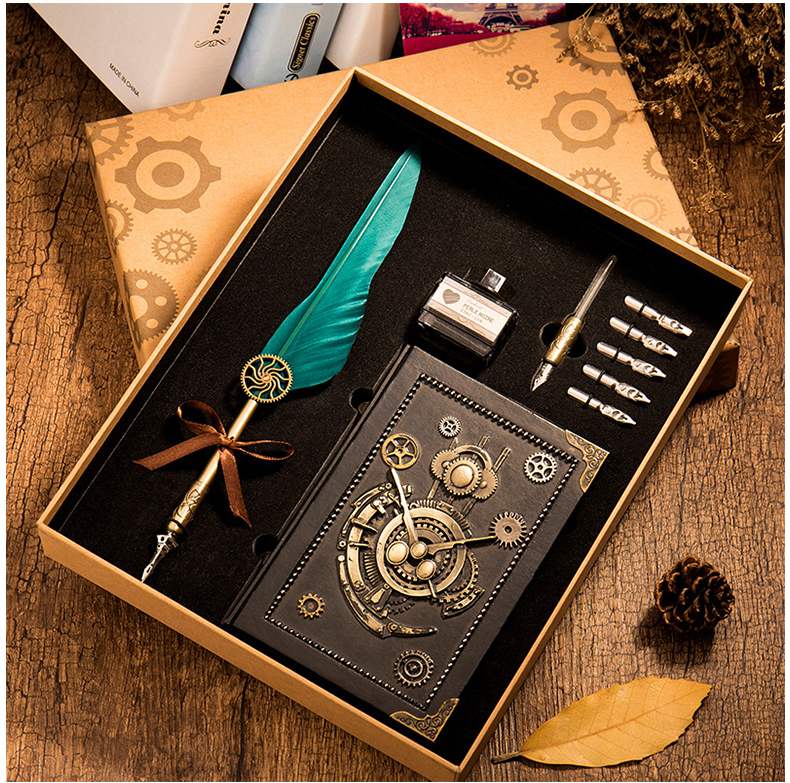 Design A (Green)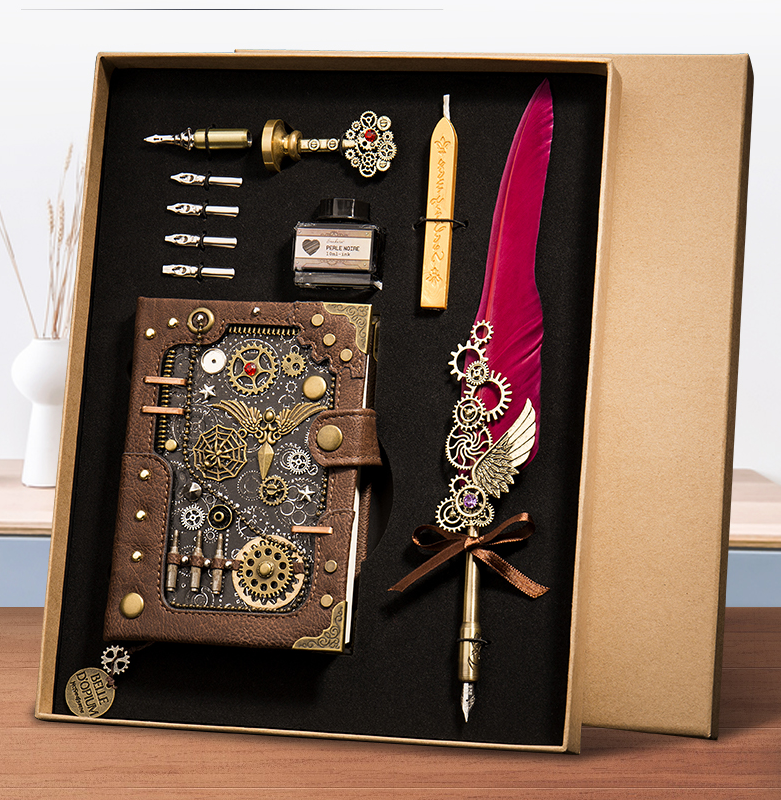 Design B (Red)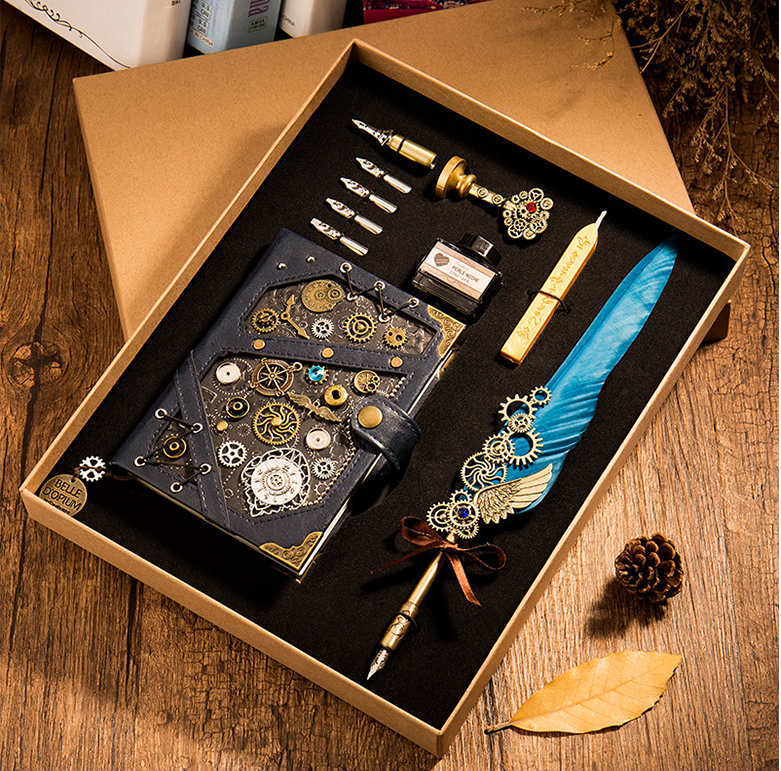 Design B (Blue)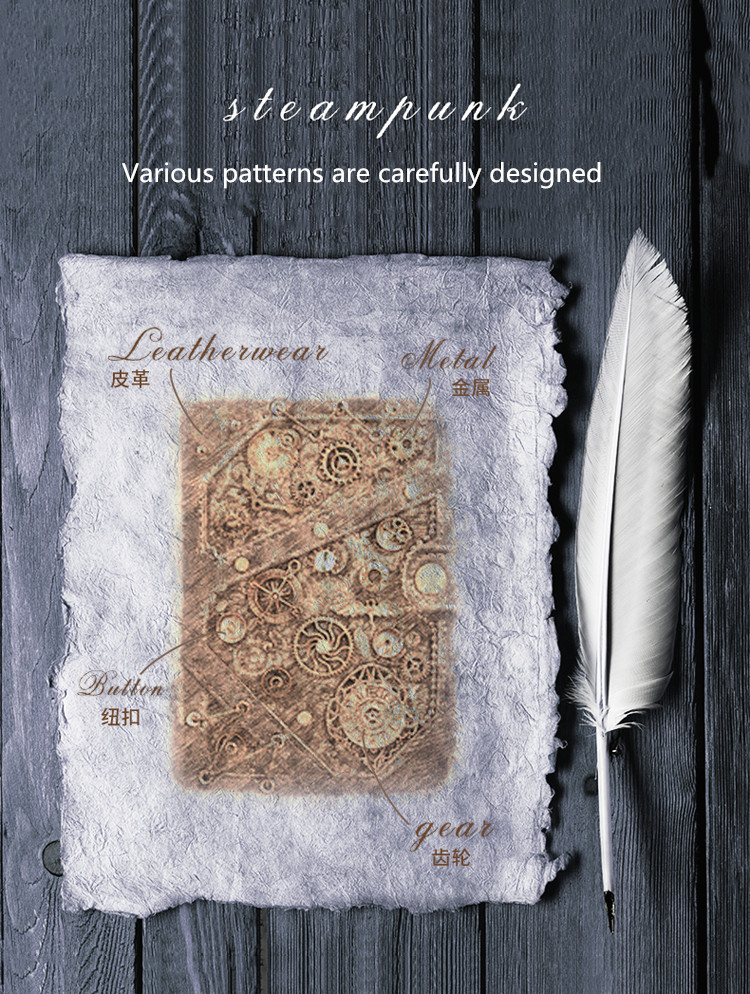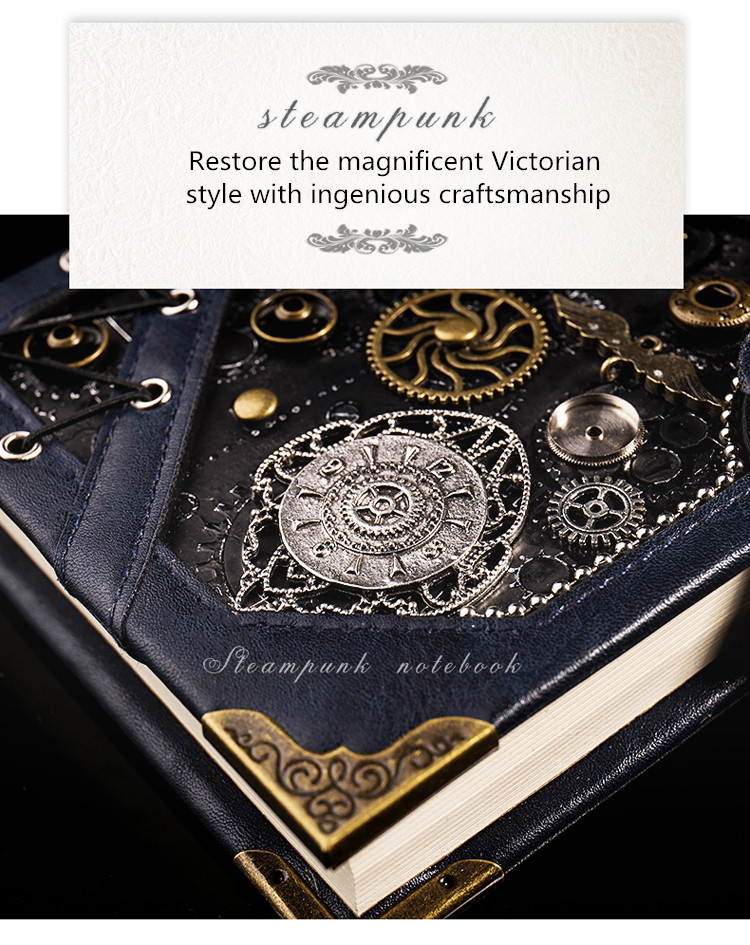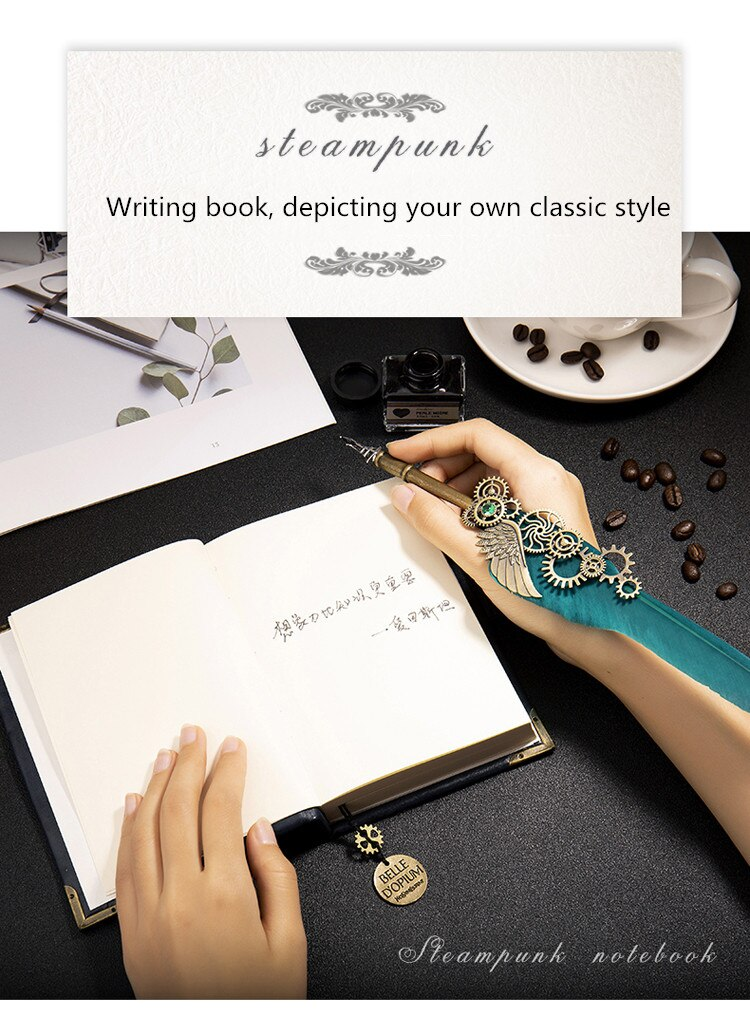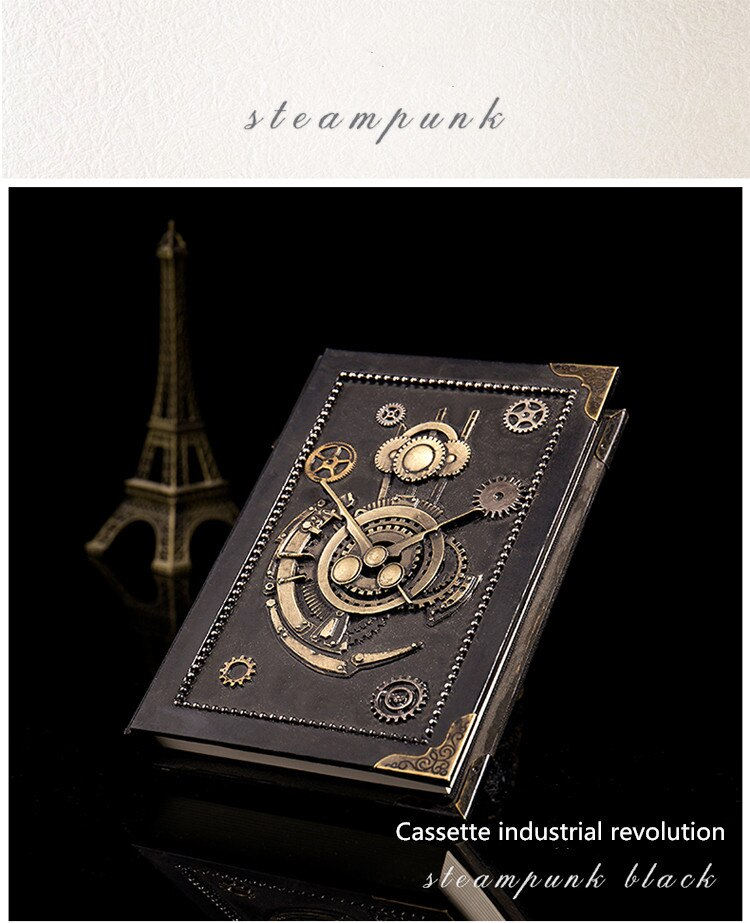 ---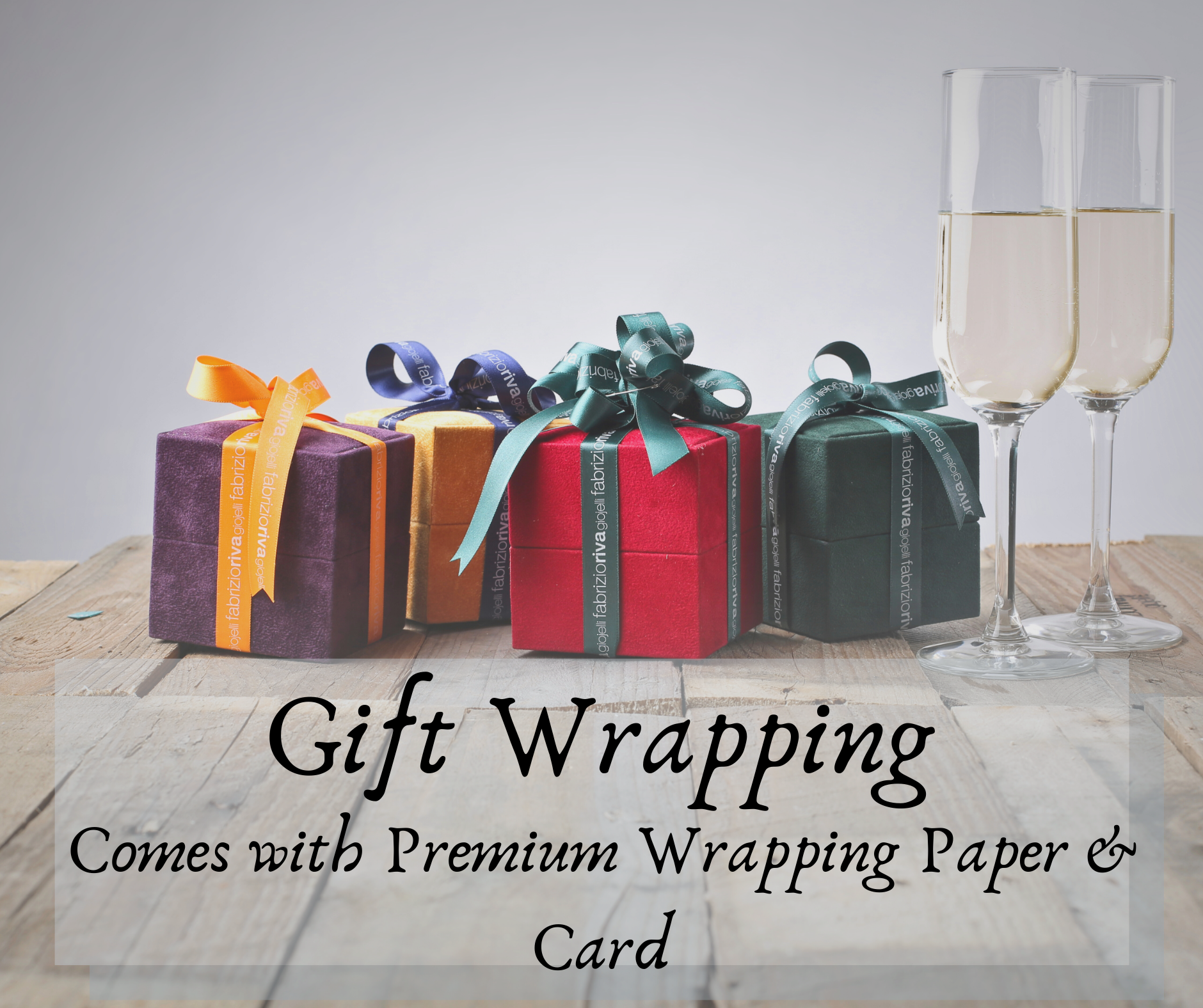 - Contact Us -
We Wrap, You Smile