It's time for the Future!
This suave LED Digital Wooden Clock is the clock you were looking for. It's futuristic looks make you check the time again. A perfect gift for Housewarming and Office party. Give your home and office desk a new Look.
It is also multi-functional. It serves as an Alarm clock, displays temperature and whatnot.
LED Digital Wooden Clock

Housewarming Gift, Office Gift

Power-Saving Mode ("--: sd"-- close, "on: sd"--open)

Time Display: 12H / 24H

3 Group Alarm

Two Display Modes (DP-1: Time + Temperature+Date + Year, DP-2: Time )

°C/°F Display of Thermometer

Brightness: L1, L2, L3 adjustable

Power Supply: DC 5V-6V input or AAA battery (not included)
Package Includes:
1 x LED Digital Wooden Clock + USB Cable (battery not included)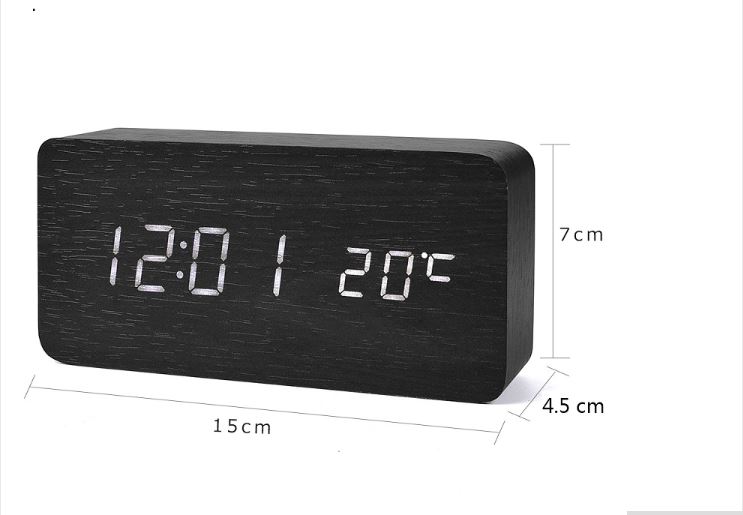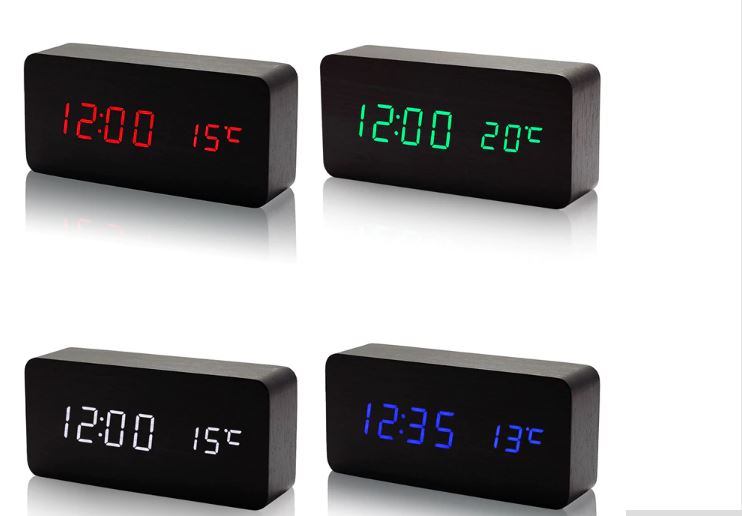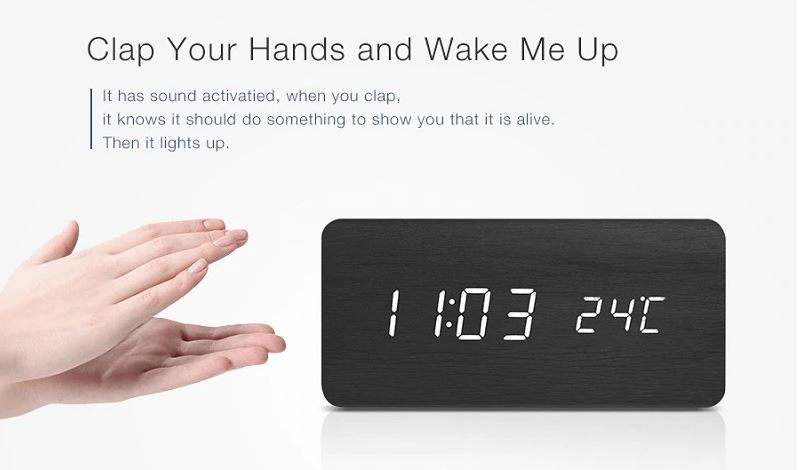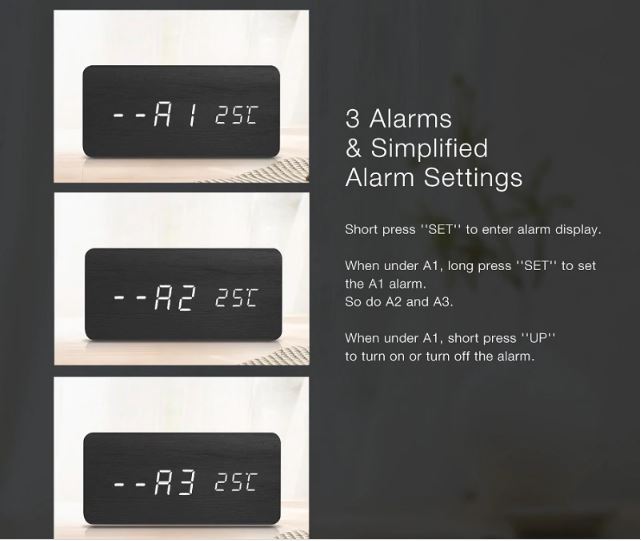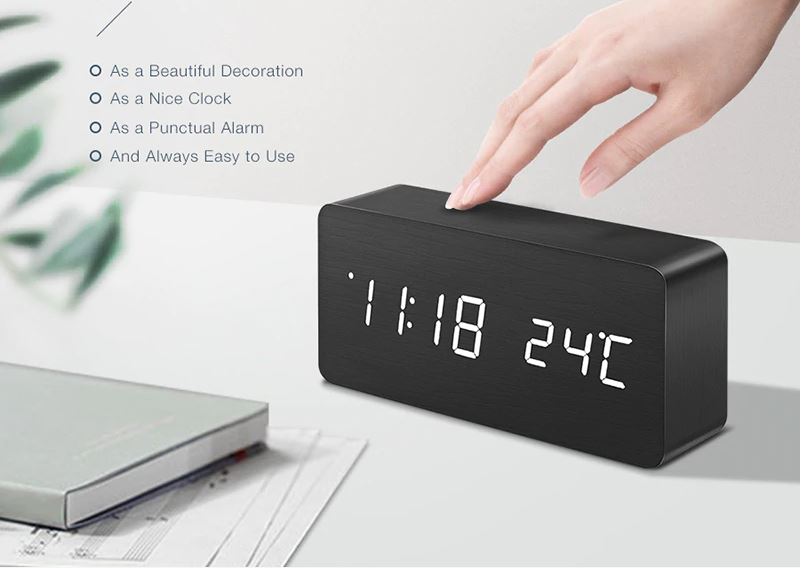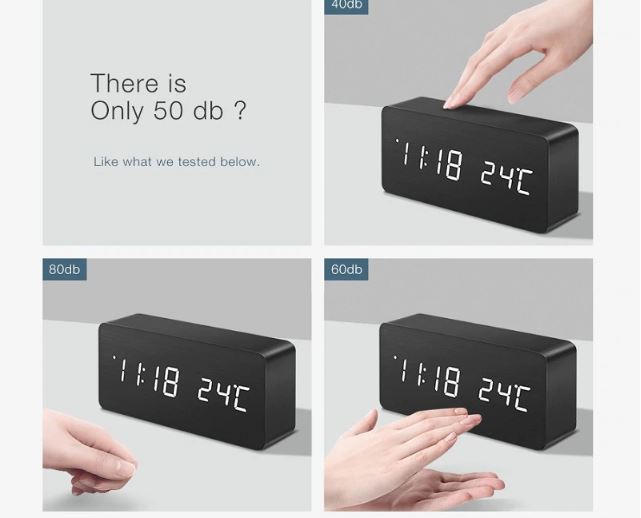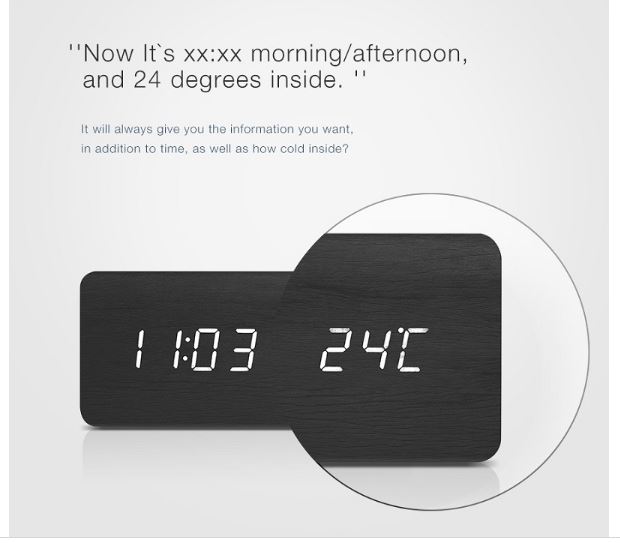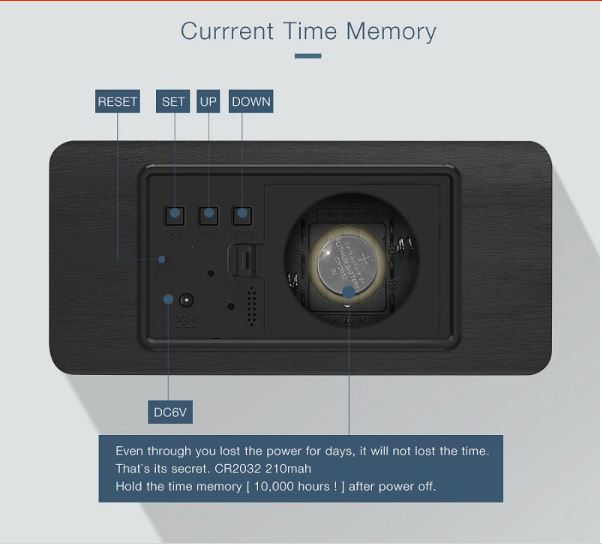 ---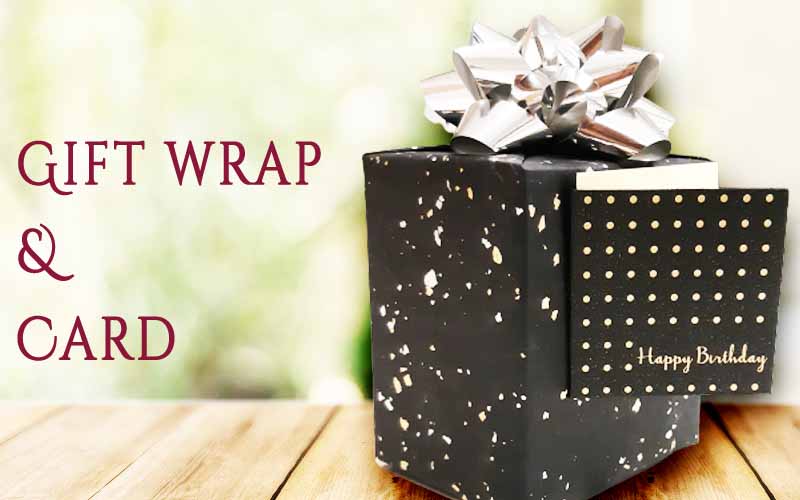 - Contact Us -